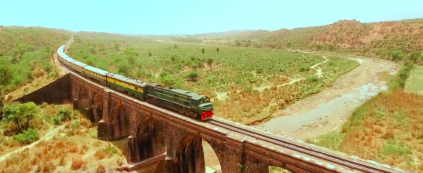 1.1 million views and counting
How IndieVisuals delivered digital corporate video content that racked up massive views!
In the age of fake news, brands in Pakistan are at a greater risk of negative perception and actively look for solutions to keep customers informed via social media.
In 2016, Engro Foods faced a similar challenge when their premium food product Olpers was the target of fake news on social media and all types of worng information was spread on various pages to question the brand's integrity.
Having worked with the Engro Foods brand for many years, we knew that the company maintained state of the art standards in all areas but that had to be communicated to the consumers so that all questions created by the fake news were addressed.
Hence we created, Olper's Such Ka Safar, a tvc / brand film that took the audience through the milk collection, testing, packaging and distribution stages to showcase the state of the art process.
In films, they often say, 'Show, don't tell' and that is exactly what we did on this project. We showed the truth and the audience responded. To date, Olper's Such Ka Safar has become one of the most viewed coproate film on Youtube in Pakistan.
At IndieVisuals, we are proud to play our part with use of technology and craft of corporate filmmaking to help brands address the issue of fake news and the challenges it creates.
To know more about how IndieVisuals can help you communciate your story to the target market, contact us today.